UPDATES
---
August 21, 2020
Construction Update – August 21, 2020

Progress on the MS building has come upon a disappointing setback. Our current move-in date has been delayed until the end of September. There are two factors causing this most recent delay: 1) the installers for one of the sub-contractors have not honored their timeline commitments in spite of multiple follow-up attempts to get them to do so and 2) supply delays due to COVID-19.
For those of you in or affiliated with construction work, these types of delays may be familiar to you. There are several options I am considering to meet the needs of the school while awaiting the MS building completion. Please visit this page to receive updates along the way.
---
June 24, 2020
Our current timeline for completion is Friday, August 14th!

The exterior walls are built, the siding is up, and trusses and roof are expected within the next week…our contractors tell us there may be room to shave off a few more days along the way. So far, we are making steady progress towards completion for the 2020-2021 school year.
Some pictures below show the steps along the way!
Keep checking back for more updates in the weeks ahead.
---
May 25, 2020
May 25th Construction Update
Many of you have been asking about updates on our progress with the MS building. We are moving forward with construction and the current timeline for building completion is early-September. Our contractors are working diligently to reduce this timeline so the building will be ready for students by August 17th.
Here are some images taken on Friday, May 22nd.
---
May 20, 2020
May 2020 Construction Update
The construction of the new MS building is still underway. There were some delays in progress due to rain we received in late February/early March. The projected completion of the building is currently September 11th. The contractors and architects believe some time can be made up over the summer. It should be up and running for the 2020-2021 school year.
---
February 20, 2020
Construction Phase Begins
Monday, February 24th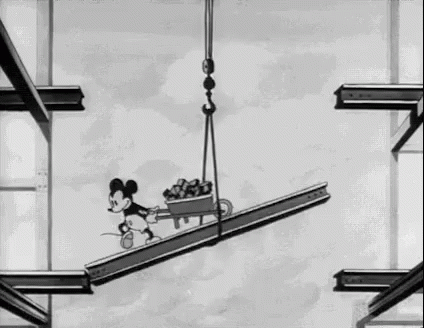 Permits are approved…sub-contractors are hired…all paperwork is signed
Let the construction begin!
We are delighted to inform you we are ready for construction to begin on Monday, February 24th. This exciting next step in the Ready, Set, Grow! Project will bring the completion of the MS Building and Fine Arts Space to fruition.
The first step in the process will be to dig for and layout the utility lines. This will impact the driveway and our car line procedures for approximately two weeks. We will keep you posted if we need you to do anything differently. In the meantime, please forgive any inconvenience. These next few months will be a practice in patience and an opportunity to keep the big picture in mind (two amazing new spaces for our school)!
While we are under construction, we request all visitors to campus avoid parking in designated fire lanes.
---
January 29, 2020
A Practice in Patience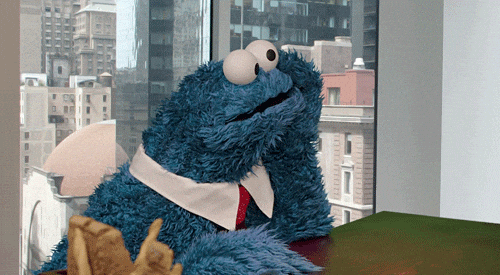 Well, after many smooth steps along the way in our building process, we are experiencing a practice in patience. A slow down in one of our permits has stalled our groundbreaking date and we are awaiting final word from the city about when we can get started. Our contractors are still on track for completing the building in time for the start of the Fall 2020 school year. We'll keep you posted as things advance.
In the meantime, you may have noticed there are stacks of wood from our tree removal (read more about that decision here). Most of this wood was set aside for projects related to the new building and we look forward to involving the parent community in the creation of those items. If we have wood left over, we will make it available to the parent community for keepsake purposes.
We are looking forward to breaking ground soon. Thanks, in advance, for your patience!
Did you know?
WRM is financing the Ready, Set, Grow! project based on a $200,000 contribution from the parent community. The board of trustees has earmarked the funds from the Annual Event (formerly WRM Auction) and the Annual Giving Campaign for five years for the parents to meet this contribution. This means we will be able to complete this project without pursuing a Capital Campaign! Here is the breakdown of the funds earmarked so far:
$46,000 net proceeds from the 2017-2018 WRM Auction
$56,000 net proceeds from 2018-2019 Annual Giving Campaign & Annual Event
$70,000 anticipated proceeds from 2019-2020 Annual Giving Campaign & Annual Event
With this momentum, we fully anticipate the parent contribution for this project to be 100% complete by the end of the 2020-2021 school year. This is one full year ahead of schedule! Many thanks to our amazing parent community for your support.
---
December 11, 2019
Update on Tree Impact Due to Construction
We are excited about the forward growth towards breaking ground on the MS building and look forward to beginning excavation soon. Many of you are wondering about the impact on the trees in the area and so I wanted to take this opportunity to update you.
Two weeks ago we had the space for the building cleared of a significant amount of privet and two small trees in preparation for construction to begin in the new year. One cedar and one cedar elm were removed as part of that process. Two chinaberry trees will still need to be removed over the break. All of these trees were planned removals and new trees will be planted to replace them after the new building is built. 
Upon review from an arborist, it has been determined that two oak trees will also need to be removed. They were damaged during the wind storm in June, which caused them stress and made them vulnerable to disease. They have become infested with mistletoe and will need to be removed for the safety of all as we move forward with the building excavation. These trees will also be replaced once construction is completed.
A third (and largest) oak tree is not as heavily impacted, although it does have signs of mistletoe infestation as well. Our arborist will be working to remove the diseased branches and to protect the tree during construction. We are making some adjustments to our construction plans in order to give this tree its best chance at survival. You can read more about mistletoe infestation here.
As an organization, we highly prioritize the health and preservation of the trees across campus and will continue our work with the arborist to keep all trees robust and flourishing for many years to come!
---
August 23, 2019
When do we hope to have the new Middle School building ready?
We hope to have the building completed and ready for use by Fall 2020 (fingers crossed!).
Click here or the image above for larger view of the Project Timeline.
---
March 17, 2019
Frequently Asked Questions (FAQ)
WRM's Mission Statement
White Rock Montessori is dedicated to providing a challenging educational environment in which each child is empowered to grow to his/her fullest potential academically, emotionally, physically, and socially, at each stage of development.
Following the principles and methods of Dr. Maria Montessori, the school provides a consistent framework for learning through the dynamic partnership of child, parent, and teacher.
White Rock Montessori strives to instill in students a deep sense of personal and social responsibility through respect for oneself, others, and the environment.
---
Ready, Set, Grow Problem Statement
White Rock Montessori has spent more than 40 years empowering students academically, emotionally, physically, and socially, from age three through eighth grade.
Our small community celebrates the individuality of every child, prioritizes access to nature and environmental education, intentionally allows interaction between children of all ages, and provides a caring environment where every child discovers the highest version of themselves.
---
But we can do more.
When White Rock Montessori was founded, the school had a vision for a space where middle school students could have the room to grow and explore their higher-level thinking skills with a sense of independence. Now, after the formation of a parent-led strategic plan, we are ready to fulfill that vision through the construction of a new middle school space and the renovation of the second floor into a comprehensive fine arts space.
---
Here's why
:
Greater capacity = Greater diversity
:
WRM is located in an economically diverse area of Dallas. As proponents of global citizenship, we are committed to promoting a culture of equity. With a larger capacity for enrollment, we can begin a productive conversation about socio-economic/cultural diversity in our student body.
We need to build our capacity
:
Currently, our middle school enrollment stands at 22 students and we plan to grow that number to 32. The new space can be specifically tailored to meet middle school programmatic needs. This space will allow us to expand small group work opportunities and provide middle school students a larger group of peers with whom to interact. Expanding middle school capacity would also be more appealing for families of upper elementary students who are considering a transfer in to White Rock Montessori.
We need a dedicated fine arts space
:
During the strategic planning process, parents identified the lack of a fine arts space as one of their major concerns. By moving the middle school into a separate building, we will be able to turn the second floor of our main building into a brand new music and visual arts space. Right now arts programming takes place in a multi-purpose space where it is often necessary to set up and take down their classroom materials. This renovation would give our arts teachers the space they need to plan creative and comprehensive lessons, and will give WRM the opportunity to add additional arts-related extracurriculars in the future.
Middle school students need the space
:
Early adolescents experience a hypersensitivity to being watched and often feel they are being singled out
Adolescent behavior is often seen as silly and judged negatively
Adolescents are in a different plane of development than Upper Elementary and need separation from that group
Adolescents need freedom to be themselves and to be empowered with
their own space to create, decorate, and garden
Adolescents need the ability for movement in their space without disturbing others so they can challenge and explore their newly developing physicality
Adolescents need access to the outdoor environment that provides more freedom than children in the lower school
---
Here's what we WON'T do
:
We won't raise tuition to pay for the building
:
WRM has worked for many years to become financially solvent and is uniquely positioned to build an affordable space. After a modest fundraising campaign (see more details below), we will have the funds to support this new building without negatively impacting our school's history of affordable tuition.
We won't change the culture of WRM
:
Everything we love about a WRM education will be the same, or BETTER! There will still be interaction between students of all ages; we will still have a focus on environmental stewardship, respect and personal responsibility; our arts programs, middle school classroom, and extra-curricular activities will have a broader depth of lessons and activities than we have ever been able to offer in the past.
We won't interrupt daily classroom activity
:
The new building will be constructed in an isolated location across the driveway from the main school building, limiting the impact on the day to day experiences of the students. This location was permitted by the City of Dallas more than 20 years ago, which significantly reduces the project timeline. There will be no impact on the natural playground or other outdoor spaces, and the project has a limited environmental impact: we will remove only three trees and will replant vegetation as needed.
---
How are we going to pay for it?
Given our school's strong financial position, we are able to finance 80% of the cost of this project. The remaining 20% will come from the following sources:
Approximately $40,000 net proceeds from last year's auction
Approximately $50,000 already raised through this year's Annual Giving Campaign
Annual Giving Campaign and contributions through the annual auction for the next three years
---
Why are we paying for it this way?
With any new capital project, it is important that both our current and future families participate in the commitment to make it happen. This is how we have become the prodigious school we are today! By utilizing current fundraising earnings and spreading payments out over future years, all constituents (former, current and future families) will take part in the financial commitment to this project.
---
Want to find out more?